Our Purpose
Charlie Health is the country's largest virtual Intensive Outpatient Program (IOP) for young people and families
Our virtual model allows us to treat teens and young adults who need therapy more than once per week, or who need additional support after completing an inpatient program. Charlie Health's IOP is rooted in a combination of facilitated groups, individual therapy, and family therapy, allowing us to create personalized, holistic, and sustainable recovery programs.
We support teens and young adults no matter where they live, who they are, or what they can afford. At the core of everything we do is the belief that healing is possible.
Carter Barnhart
CEO & Co-Founder
"We're building the solution to the youth mental health crisis and saving lives every day. Each clinician, team member, and leader at Charlie Health plays a critical role in helping improve access to industry-leading care."
Currently Hiring
Nationwide
Licensed
Social Workers
Licensed
Counselors
Licensed
Marriage Family Therapists
Dr. Caroline Fenkel, DSW, LCSW
Chief Clinical Officer & Co-Founder
"Our clinical program has reimagined the delivery of evidence-based, trauma-informed mental health treatment. At Charlie Health, we're able to provide young people families with an appropriate level of care for their needs, dramatically reducing rates of emergency room visits and admissions to inpatient care families."
Connection
We're building the world's largest virtual-first mental health treatment program for youth and families. To us, this work is personal.
Congruence
Through a combination of evidence-based care, engaged community partnerships, and best-in-class technology, we are solving the youth mental health crisis. We have the tools and team to meet this crisis head on.
Commitment
Every single member of the Charlie Health team is dedicated to revolutionizing mental healthcare. We are building solutions to ensure that teens, young adults, and families everywhere receive the care they deserve.
Charlie Health Benefits
Our mentality is to find the best, attract the best, and retain the best talent—which is why we prioritize quality over quantity of hires. As a mental health company, we've spent a lot of time thinking through how we can best support our employees' lives both inside and outside of work.
We are pleased to offer these benefits to full-time, exempt employees:
Insurance
Medical (UHC) + dental/vision (Guardian)
Short- / long-term disability
Financial
401K (Fidelity) + match up to 4%
$50 WFH stipend for remote employees
Commuter benefits for hybrid employees
Wellness
Non-clinical roles: 15 days of PTO
Accrued, plus 2 additional every year
Clinical roles: 17 days of PTO
Accrued, plus 2 additional every year
Up to 6 weeks of remote work per year for hybrid employees
Paid parental leave
12 weeks for primary caregivers, 4 weeks for secondary caregivers
$100 monthly wellness stipend
One Medical
On-demand primary care and 24/7 telehealth access
Carrot
Fertility and adoption support
Headspace
24/7 emotional support
As Charlie Health continues to grow alongside our employees, we look forward to the opportunity to continue building upon these benefits in the future.
Note: The above benefits apply only to Charlie Health's full-time, exempt employees and thus are not guaranteed to apply to every job posted. Please inquire with your Charlie Health recruiter upon your first interview to confirm if these benefits apply to the role to which you have applied.
Caring is at our core
We provide evidence-based, trauma-informed mental healthcare to young people no matter where they live, who they are, or what they can afford. At the core of everything we do is the belief that healing is possible.
From day one, our success has been measured in lives saved. We look forward to solving the youth mental health crisis together.
Ready to join our team?
Hear from the Charlie Health Community
"I love working with adolescents and young adults because life can be unexpectedly challenging and everyone deserves to have a little extra support along the way."
Ann Matino
Clinical Director
"Charlie Health has provided me with the unique opportunity to show up as my whole, complete self in a corporate world. We are a team of real people, making real connections, and changing lives in a powerful way."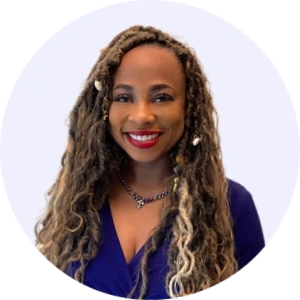 Dr. Chelsi Clark
Director of BIPOC Programming Therapist
"Charlie Health promotes equity, diversity, and inclusion not only in our curriculum but also in our culture. It's inspiring to work for an organization that recognizes that representation matters!"
Arturo Estrada, Jr.
Director of Clinical Outreach
Attention all candidates:
Charlie Health will never ask you to pay a fee or download software as part of the interview process with our company. In addition, Charlie Health will not ask for your personal banking information until you have signed an offer of employment and completed onboarding paperwork that is provided by our People Operations team.

All communications with Charlie Health Talent and People Operations professionals will only be sent from @charliehealth.com email addresses. Legitimate emails will never originate from gmail.com, yahoo.com, or other commercial email services.