IOP Groups
Our groups use an impactful care model that prioritizes connection, community, and collective healing
A connection unlike any other
Oftentimes, people choose to start therapy only with a 1:1 therapist before considering joining groups with peers or other people with similar mental health goals. At Charlie Health, we've learned that shared healing is also sustainable.

Unlike traditional mental health programs, our virtual-first Intensive Outpatient Program allows us to connect you with people coming from shared backgrounds, regardless of geography. Our Intensive Outpatient treatment program offers over 50 different IOP group tracks with IOP sessions meeting multiple times per week. These group sessions are designed to meet you where you are, no matter who you are.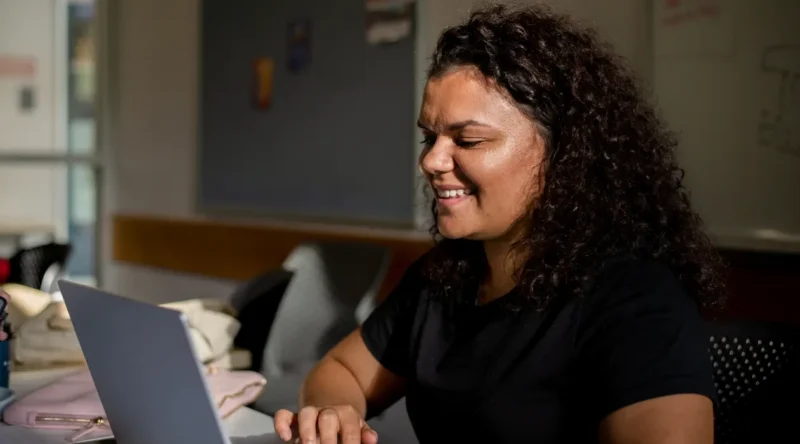 Strength in numbers
We believe that to grow fully means to grow together. That's why IOP groups are a critical component of our IOP treatment model, in addition to individual and family therapy.

IOP groups will give you the opportunity to come together, connect, and remember that you're not alone in the journey toward recovery.
A path for everyone
Our team of providers uses a diverse set of therapeutic modalities to create a holistic, personalized intensive outpatient treatment program with your background, mental health needs, and recovery goals in mind. These include:
Start your healing journey
From our first admissions call with you, we focus on identifying the root causes of your mental health struggles. We work with you and your family to create a personalized virtual intensive outpatient program to help you process challenges, identify solutions, and grow together.
Our Intensive Outpatient Program is designed to meet the needs of teens and young adults who would benefit from more-than-weekly therapy. If you are discharging from a residential treatment program, partial hospitalization program, or any other form of inpatient treatment and are not yet prepared to return to weekly outpatient treatment, our virtual IOP might be a beneficial "middle" option for you.
On the other hand, if weekly outpatient talk therapy is not enough to help you deal with your mental health issues and strive, Charlie Health's personalized IOP treatment may deliver the extra support you're looking for.
Support groups
Family support groups supplement individual therapy, family therapy, and IOP groups by creating additional spaces for patients and their families to connect about mental health challenges they may be struggling with.
Each client and family are encouraged to support one another throughout the IOP therapy process. Family participation in our treatment program is the number one indicator of positive client outcomes.
Support groups at Charlie Health include:
Creative Coping Strategies
Mindfulness Tools for Parents
LGBTQIA+ Family Support Group
The core mental health conditions we support
How can groups be as effective as individual therapy?
Facilitated groups can be as effective as individual therapy for many individual, and in some cases, even more effective. Here are some reasons why groups can be just as effective as individual therapy:
Social support
Shared learning
Increased accountability
Diverse perspectives
Can I be in individual therapy and groups at the same time?
Yes, it is possible to participate in both individual and group counseling at the same time. In fact, some individuals may find that a combination of both types of therapy is most effective for their needs.
Do you have to speak in group therapy?
Speaking is encouraged and helpful in group therapy, but it is not required. You have the right to speak when you feel ready to do so and to share as much or as little as you feel comfortable. Ultimately, speaking in group therapy can help you make the most of the supportive and non-judgemental environment, but it's normal to feel hesitant to share at first or to have moments when you prefer to listen and observe rather than actively participate.
Facilitated groups typically involve a small group of individuals who meet regularly with one or more trained therapists to work on shared personal issues. Here are some common ways that groups work:
Setting goals
Sharing experiences
Building connections
Learning new skills
Processing feedback
Evaluation and closure
What are groups used for?
Facilitated groups can be used for a variety of mental health issues and personal growth goals:
Gain social support
Learn coping skills
Foster personal growth
Improve interpersonal relationships
Address specific issues
Groups can be used to address specific mental health issues such as trauma, grief, or addiction. The group may be focused on a specific issue or theme, and the therapist may use specific techniques or interventions to address the issue.
Comprehensive mental health treatment from home
92% of parents & caregivers would recommend Charlie Health to a friend or family member