Personalized intensive mental healthcare
Find your group. Grow together.
Personalized intensive mental healthcare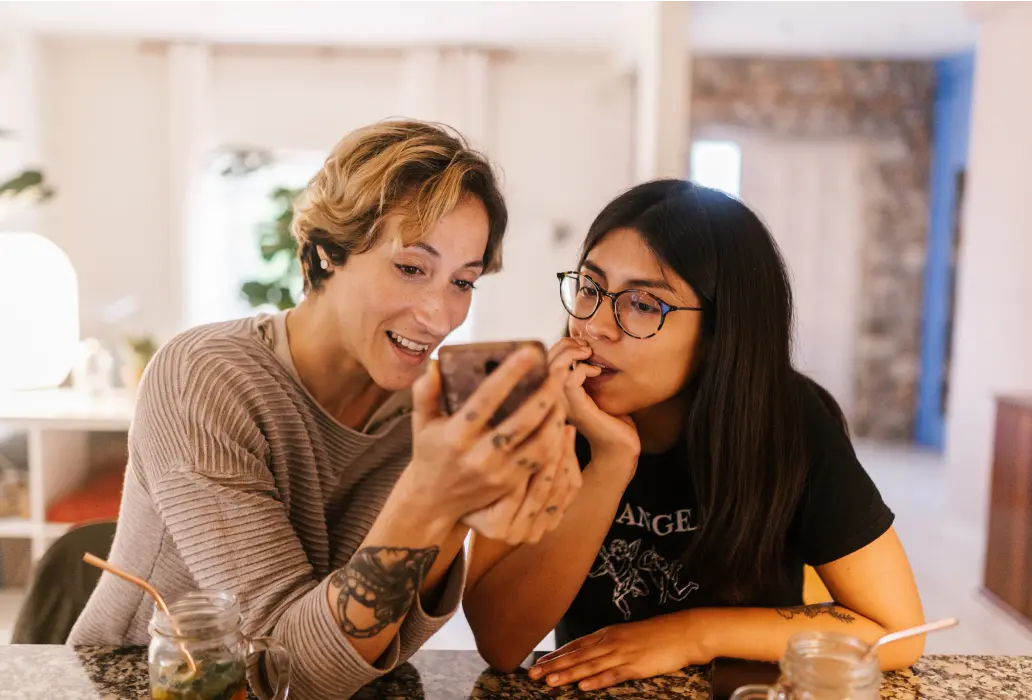 Our evidence-based, intensive programs set clients and families up for long-term success
Therapy once a week isn't always enough. Charlie Health's Intensive Outpatient Program (IOP) combines supported groups, family therapy, and individual therapy into a series of personalized sessions multiple times per week. Our experts use research to address mental health struggles at their roots.
Available 24/7
Connect with our Admissions Team and learn more about our personalized treatment options.
Flexible care plans
We work with you to create a treatment plan that fits your schedule, your insurance, and your goals.
Matched for success
Our peer-matching program allows us to pair you with the right providers and with peers who relate to your lived experiences.
We're on a mission to end the youth mental health crisis through equitable access, evidence-based care, and life-saving research
In their words
Client & family testimonials
Parent
"My daughter was acting like herself again."
I really didn't know what to do for my daughter before Charlie Health. I've always felt I've been alone in this. I felt so helpless. Within the first week [of her starting Charlie Health], my daughter was acting like herself again. Charlie Health has given my daughter and me lifelong tools to navigate her anxiety and panic attacks. I've been blown away. I'm very impressed and very happy.
—Tasia C.
Young Adult
"Charlie Health gave me a different perspective on my mental health."
I learned about Charlie Health after going to the emergency room when I was feeling suicidal. The social worker there told me about the program, and it sounded like the best option because I figured something intensive would be good for me. My individual therapist at Charlie Health gave me a different perspective on my mental health and pointed out some coping skills that I already had. I also really liked the group aspect. Having other people around was very helpful. I learned a lot from their contributions.
—Anonymous
Teen
"I cannot say thank you enough to everyone at Charlie Health."
I was struggling with so many different things, and my family was so hurt by my actions. I had to make a really big change, and Charlie Health was the most helpful resource. I cannot say thank you enough to everyone at Charlie Health
—Anonymous
Simple steps toward success
1
Get in touch
Our Admissions Team is here 24/7 to listen to your needs and answer any and all questions you may have.
2
Connect with our team
After you learn more about our program, we'll schedule a clinical consultation to hear more about your specific circumstances.
3
Meet your provider
We'll match you with a customized group that understands where you're coming from and with a primary therapist who specializes in your needs.
9-12 weeks
Our evidence-based programs are for young people in need of a higher level of support, with comprehensive, personalized treatment plans alongside peers with common goals.
Data-driven care
One of the critical fractures in the mental healthcare system is a lack of outcomes-based care. We're changing that. Our clinical team leverages data to optimize each individual experience with virtual IOP.
100% matched
Every new client is paired with a personalized therapist who is trained to address their specific needs. Each client is also placed into a group with peers coming from similar backgrounds and life experiences. At Charlie Health, you're never alone.
The core mental health conditions we support
Comprehensive mental health treatment from home
92% of parents & caregivers would recommend Charlie Health to a friend or family member